Internet is a great equalizer. In business specifically, it has leveled the playing field. In other words, anyone today can start a money-making online business—anyone with pretty much a computer and with very little technical experience needed.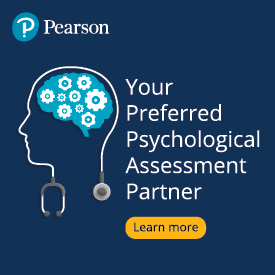 Today, there are plenty of tools you can use to build an online business that makes the technical work a lot easier than it was in the past.
As long as you have a sound internet, you can also live anywhere you want, set your own schedule, and work as little or as much as you want, depending on how fast or big you want your business to grow.
It's a truly democratic medium for entrepreneurship.
Best part of it is that, unlike a physical brick-and-mortar business, you don't need a lot of startup capital. In fact, you can get many internet businesses up and running with very little money.
For example, you can set up a website or blog.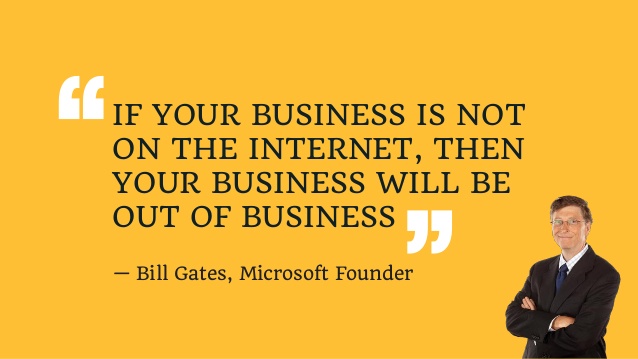 Discussed below are a few initial steps you can take today towards starting up your own online business:
1. Buy a domain
 If you have the expertise or a passion or interest for a subject, you're ready to start your own website. While there are websites where you can start blogging for free, they are not recommended.
The best route is to buy your own domain, also create your own site and secure your own hosting for a low price. Free blogging sites have restrictions on what you can say or do, including making money or advertising.
Choosing a domain name should not be that hard. If you are an individual consultant, you can go for a domain after your own name. If you are an existing business, you can look up the same name as your business.
Most common top-level domains (TLDs) such as .com, .net and .org can be had for under Rs. 1500 per year. You can also choose country level domain such as yourname.in if you live and work in India.
2. Secure your own hosting
Buying a good domain name is not the end. It is just the beginning.
Next, you need to secure web hosting.
Hosting can be thought of as a home for your website files. There are many inexpensive, reliable hosting providers that such as Hostgator, Bluehost or Siteground that can be used to keep your website files safe and secure.
A lot of these providers have excellent support staff to help power your hosting websites.
Most common start-up level hosting plans begin at about Rs. 6000 a year.
3. Building a website
This is a crucial step.
You need to decide on the type of website that you want. It can be:
a blogging website about your interests/passion where you post fresh content posts frequently for your audience.
a business website that informs your customers and prospects about your products and services.
an e-commerce website to actually sell your products and services online.
While there are many DIY (do-it-yourself) website creation tools out there today, they are generally not recommended due to the restrictions imposed on portability of files. It is recommended that you build your website using free open-source software such as Drupal or WordPress. The biggest advantage of doing so is that you retain complete ownership of your website.
Building a website can take some skill but it does not have to be very complicated.
If you find the idea of building a website too complex, you can always hire a consultant to guide you in the initial stages.
The remainder of the capital can be invested in web development initiatives.
4. Setting up domain email
What does it actually mean to create email accounts for your domain name?
You probably have Gmail or some other free email account already. While that email is perfectly fine, it doesn't not look very good when used for any sort of professional purpose.
A much better alternative is to set up a custom email address under your own domain name – if you happen to own a domain name already. For example: yourname@yourdomain.com
Once you have your hosting plan set up as discussed above, creating new email accounts for your domain name can be simple and effective.
Most hosting providers will let you create a personalized email address associated with your domain name for no additional charges.
---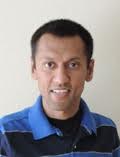 The above article is written by Sameer Bansal, Principal Consultant at Brandfocal Consulting.
Based in Texas, he helps small businesses with their website design, branding and online marketing needs. He can be reached at sameer@brandfocal.com.