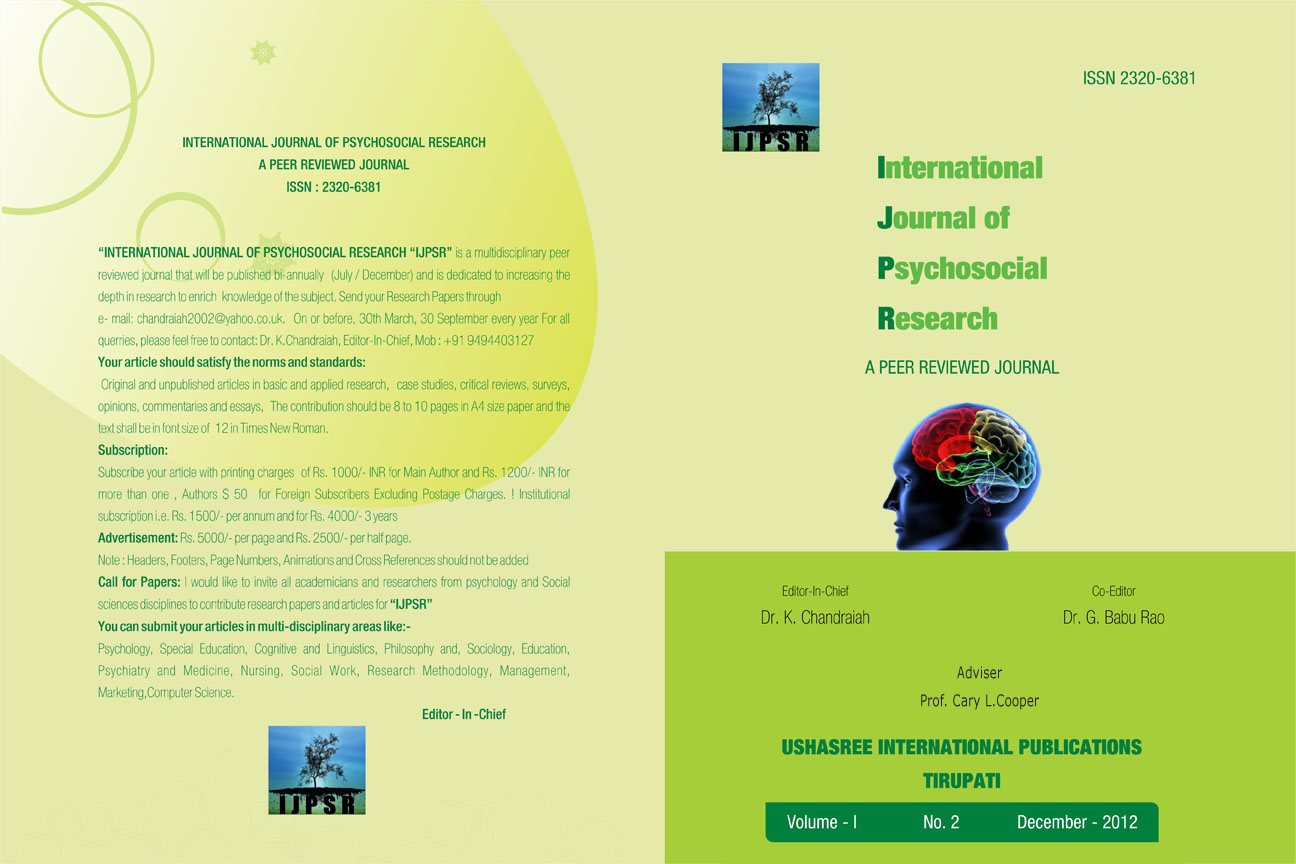 International journal of psychosocial research (IJPSR) is multidisciplinary journal covering a wide range of academic disciplines psychology and other social sciences. IJPSR serves the international research and scholarly communities, and aims to be one of the largest publishers for professional and scholarly societies, maintain the highest standards of peer review, with some internationally- recognized editors serving on the editorial boards from different departments of psychology, management and medicine international repute.
Prof. Chandraiah Kotta
(Editor-in-Chief)
The IJPSR has rigorous and quick review process to ensure the high quality of articles and fast turning around. Once the papers are accepted, it has very quick speed to publish paper and allow people to access them without any restrictions.
Prof. G. Babu Rao
Co-Editor
Prof. G.Babu Rao joined as Asst. Professor in 1983 in the department of Psychology, elevated as Associated professor in the year 1996 and as Professor in 2004. He has Published research papers /articles and authored about 3 books. he has organized national and international seminars/conferences. He served in the University in several capacities as Deputy warden, Warden, head of the department (2006-2008) and Chairman BOS from 2008-2010.
http://www.ijpsr.net/contactus.html